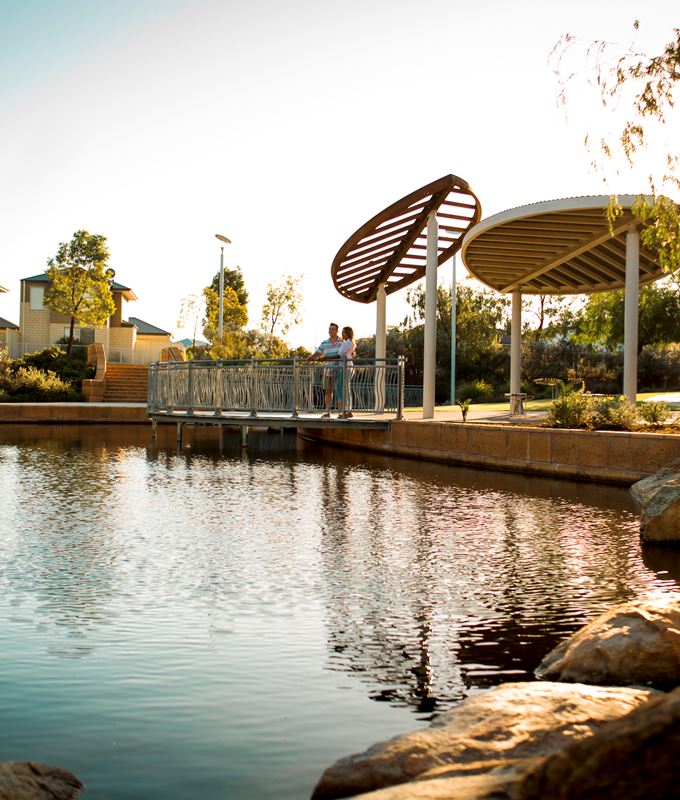 A thriving community
Banksia Grove Suburb Profile
As part of a budding region that's rapidly growing in size, Banksia Grove offers everything you'll need for a modern lifestyle. Banksia Grove's impressive suburb profile makes this community the perfect place for you and your family. From schools and shopping complexes to restaurants and medical facilities, you'll never have to travel far to find what you're looking for.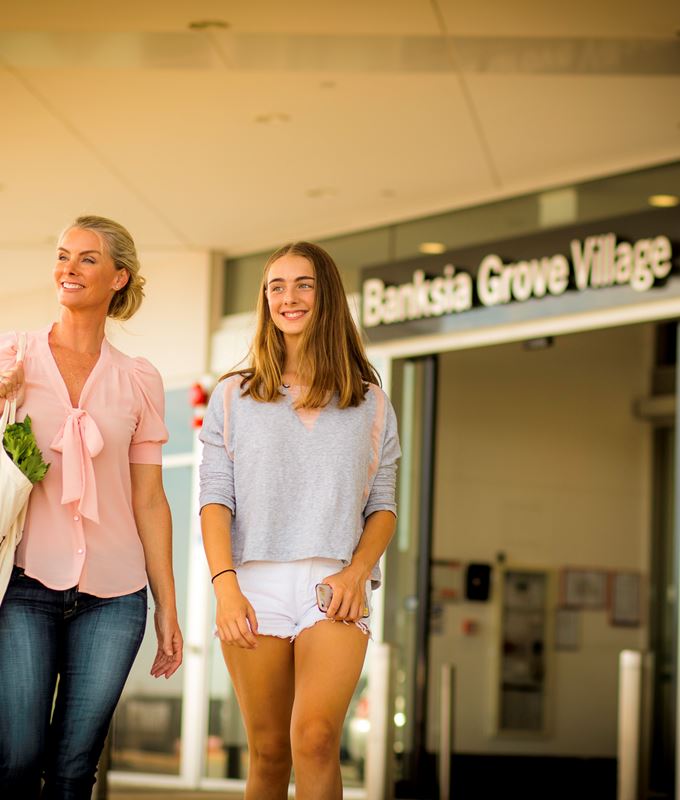 Banksia Grove Shopping
Banksia Grove Village is a lively, vibrant centre with all of the amenities and facilities residents need, including Coles, Aldi and Woolworths, a petrol station, fast food outlets, and specialty stores. With all the essentials within walking distance to much of Banksia Grove, you'll be able to take in the fresh air and enjoy the splendour of the neighbourhood adding city-like convenience to Banksia Grove's accomplished suburb profile.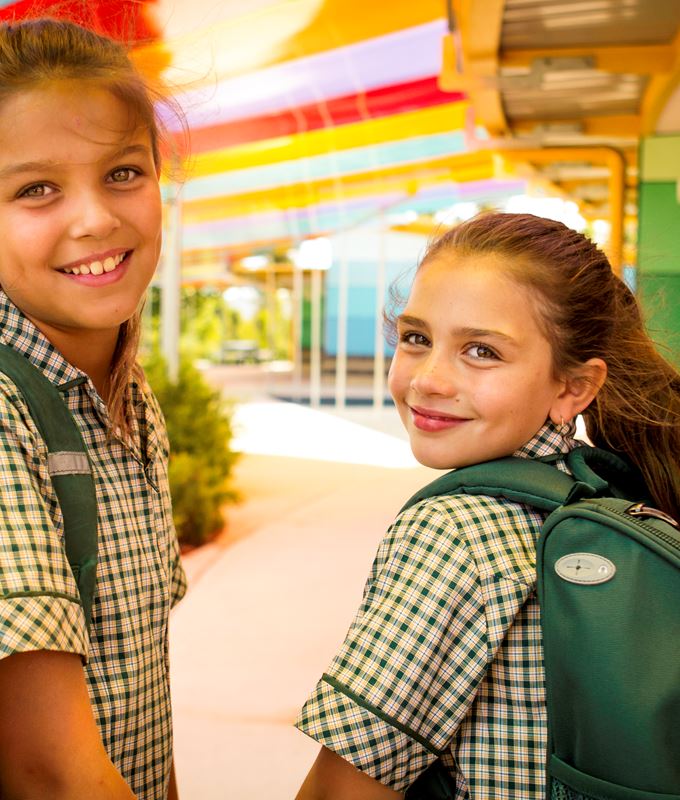 Banksia Grove Education
Adding to an already promising suburb profile, Banksia Grove now boasts a brand new, state-of-the-art secondary school which is the latest in a long list of desirables that make Banksia Grove an increasingly attractive place to live. Additionally, the estate is also home to Banksia Grove Primary and St John Paul II Catholic Primary, and a new primary school to be located on Grandis Boulevard is now open.
For education beyond primary and secondary school, Edith Cowan University and Joondalup TAFE are only a five-minute drive away. You'll also be glad to know that studying at home will be made easy, as all houses have access to Banksia Grove's state of the art fibre to the home broadband network.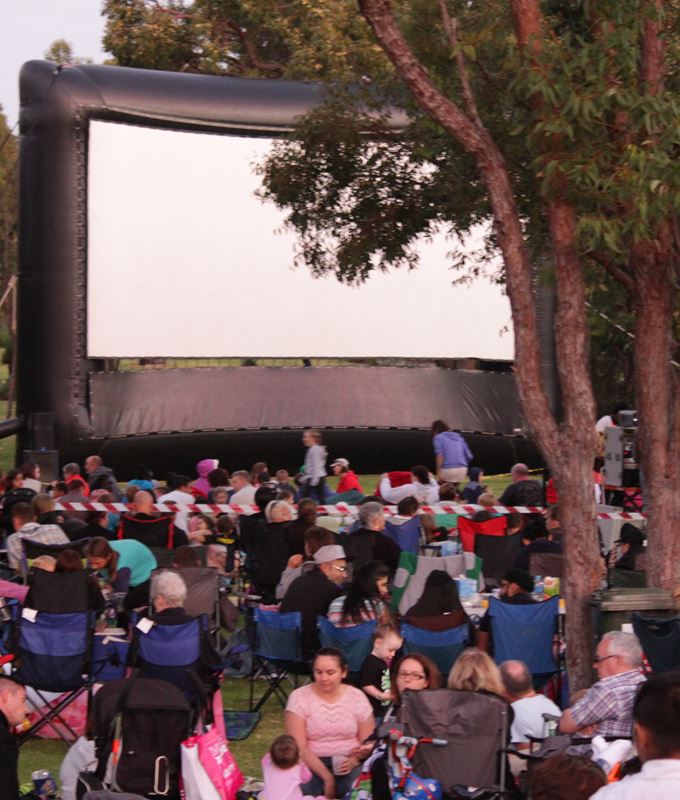 Lots of family play spaces
Banksia Grove has been designed to be a sustainable, natural and thriving community, offering comfortable living for people of all ages. One of the key visual features of the estate is the large area of green parkland that runs through the centre of the community.
Residents have an abundance of recreational activities on offer, with plenty of walking trails, cycling paths and green parkland to enjoy. Banksia Grove also features a 'living' fountain, amphitheatre, adventure playground and the 'Bush Forever' zone offering something for everyone to enjoy the great outdoors.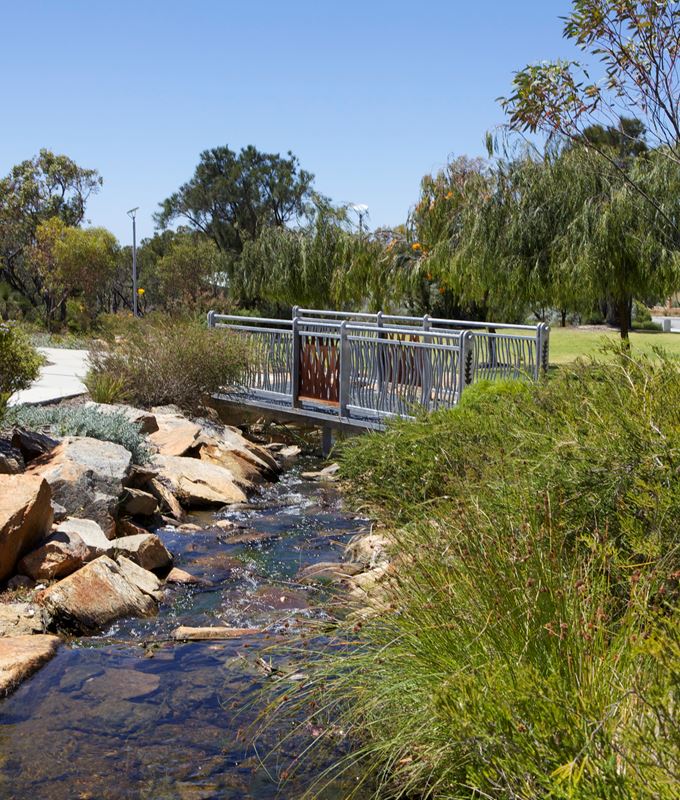 A better environment
At Banksia Grove, we're committed to making a minimal impact on our planet. We want you to find a home that's right for you, and the environment.
We're the proud winners of the WA Waterwise Land Development Award, and as such, we continue to act on our commitment to saving water in every way we can. Some of the ways in which we're a sustainable neighbourhood include retaining large areas of natural bushland, offering water wise packages, and using innovative irrigation technology.
Beyond water saving, we also support energy efficient use in the home. That's why we encourage every house in Banksia Grove to be built with the most optimal, energy-efficient layout in mind.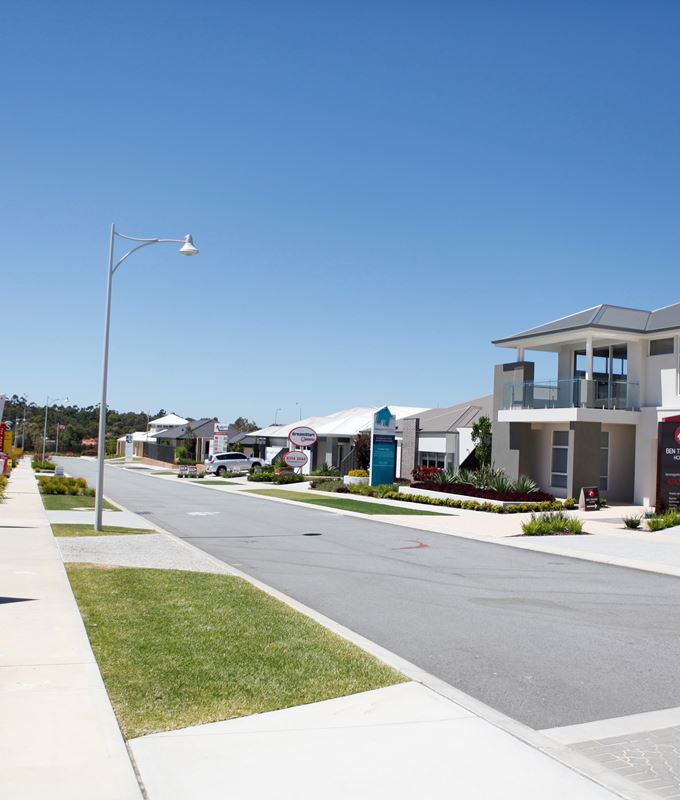 Something for everyone
Select from a diverse range of lots.
There's nothing quite like the feeling of arriving home at Banksia Grove. That sense of leaving the outside world behind to enjoy your home, your family and your space in a vibrant, welcoming community.
If you'd like to experience this feeling every day, don't miss your chance to select from a diverse range of lots designed to suit a variety of lifestyles with traditional family homes, modern low-maintenance homes and contemporary terrace homes available.
Scroll through our land for sale packages that come with free front landscaping, side and rear fencing and NBN connection.
Banksia Grove in a snapshot
30mins from Perth
Kwinana Freeway 1 min away
Beautiful open spaces
Borders a protected natural wetland
Get in touch
Banksia Grove Australia Day Fun 2021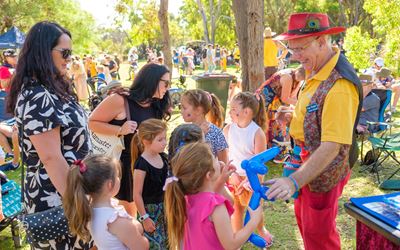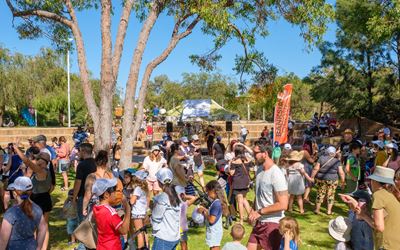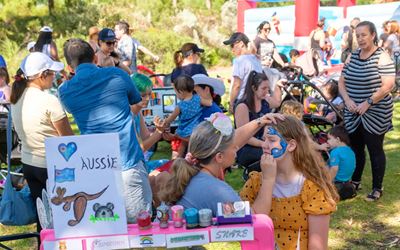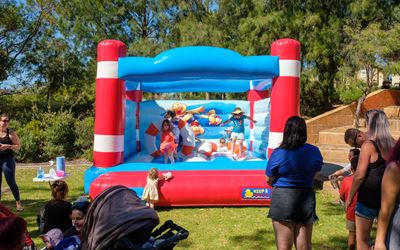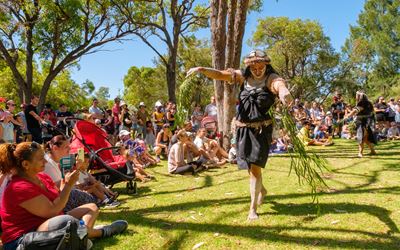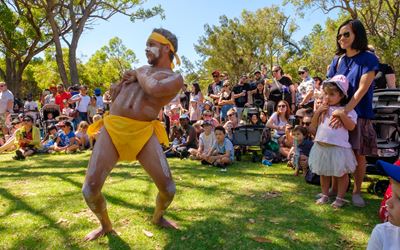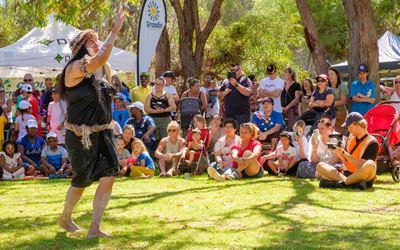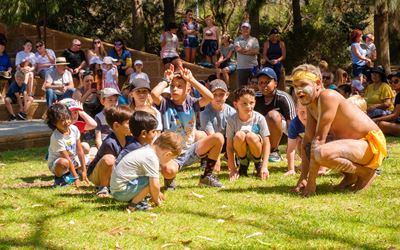 The Advantages of building at Banksia Grove
Front yard landscaping
a beautiful bonus for your new home.  All the hard work is done at no extra cost!
Side and rear fencing
you won't have to spend on fencing - it's included.
Banksia Buzz Community Newsletters
Read up on the latest news from Banksia Grove, curated by the residents.